Technical Information
What is FINE BLANKING ?
Fine Blanking is a hybrid metal forming process, which is unique in both machinery and designed tooling.
Fine Blanking process combines the technologies of stamping and cold extrusion which shortens the surface finishing process to save time and offer better quality products than other press processes.
Products produced by Fine Blanking Dies are pressed and sheared by the cutting edges of the Main Punch and Die, which has a smaller clearance compared to Normal Press Dies.
The products produced by this process has fully straightened cutting edges.
Fine Blanking Process can also produces products with small holes and gear teethes corresponding to thin material thickness, as well as products with excellent flatness and products that have very little dimensional variation from the first batch of products created to the millionth and beyond.
In short, Fine Blanking is an extremely precise high volume manufacturing process, which offers fine quality for the mass production.
Fine Blanking is cost effective for long lasting products.
Today more than 60% of Fine Blanked products are used in the automotive industry and some with thickness up to 19 millimeters.
Products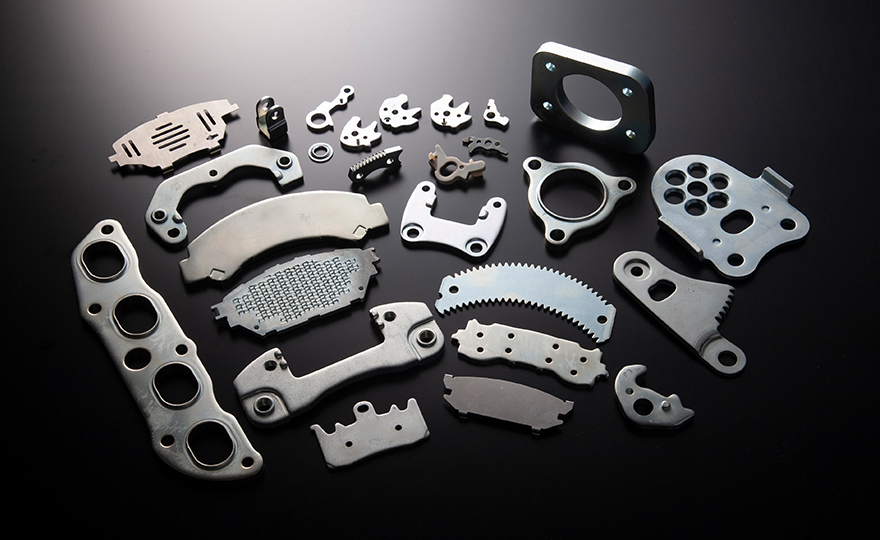 Equipment
・

SERA Co.,Ltd. (SERA Japan)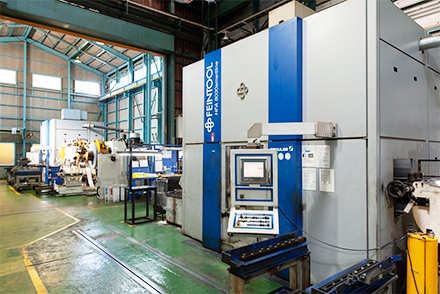 | Fine Blanking Press | Units |
| --- | --- |
| FB 800 Ton (Feintool) | 2 |
| FB 650 Ton (Mori) | 4 |
| FB 200 Ton (Mori) | 1 |
| FB 160 Ton (Mori) | 1 |
| FB 400 Ton (Amino) | 1 |
| Total | 9 |
| Conventional Press | Units |
| --- | --- |
| PP 30-160 Ton (Aida) | 14 |
| PP 45 Ton (Komatsu) | 2 |
| PP 5-60 Ton | 18 |
| Total | 34 |
| NRS Scoring Machine | Units |
| --- | --- |
| NRS 200 Ton (Altech) | 1 |
| NRS 300 Ton (Amino) | 1 |
| 2nd Operation | Units |
| --- | --- |
| Drilling & Tapping, Milling, Tapping, Barrel and Others. | 42 |
| Tooling | Units |
| --- | --- |
| Wire-Cut E.D.M / E.D.M | 4 |
| NC Milling Machine | 1 |
| Surface Grinder | 7 |
| Others | 26 |
| Measuring Instrument | Units |
| --- | --- |
| Coordinate Measuring Machine (CMM) | 1 |
| Shape Measuring instrument | 1 |
| Projector | 2 |
| Toolmaker's microscope | 2 |
| Hardness Tester | 3 |
・

SIAM SERA FB Co.,Ltd. (SSFB Thailand)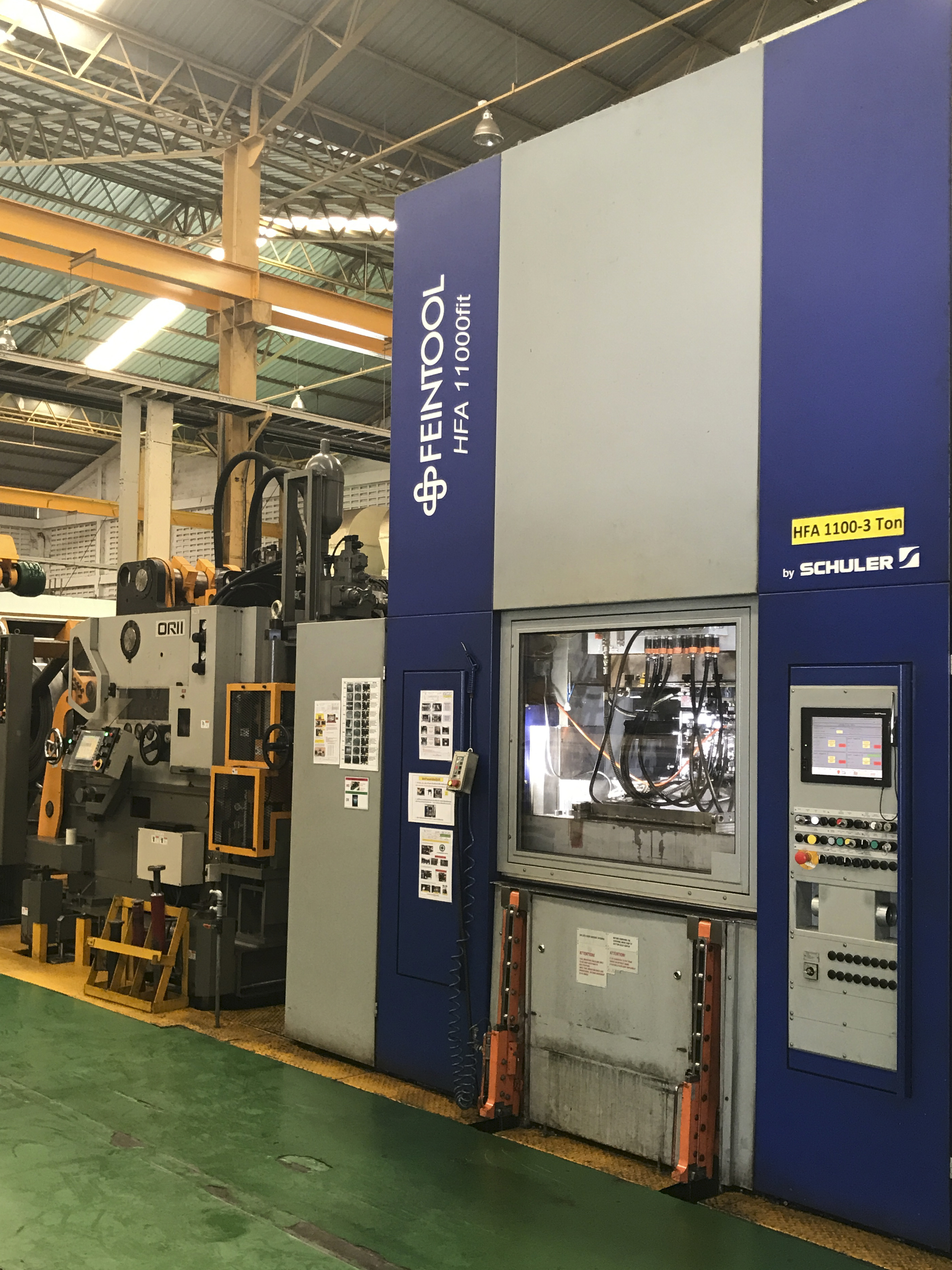 | Fine Blanking Press | Units |
| --- | --- |
| FB 1100 Ton (Feintool) | 3 |
| FB 880 Ton (Feintool) | 1 |
| FB 250 Ton (Feintool) | 4 |
| FB 160 Ton (Feintool) | 2 |
| FB 100 Ton (Feintool) | 1 |
| Total | 11 |
| Conventional Press | Units |
| --- | --- |
| PP600 Ton (Patec) | 2 |
| PP200 Ton (Patec) 1Unit   | 1 |
| PP80 Ton (Komatsu) | 2 |
| PP75 Ton (Aida) | 1 |
| PP60 Ton (Aida) | 1 |
| PP30 Ton (Aida) | 1 |
| Total | 8 |
| 2nd Operation | Units |
| --- | --- |
| Drilling & Tapping | 2 |
| Milling | 1 |
| Tapping | 2 |
| Tooling | Units |
| --- | --- |
| Surface Grinder | 2 |
| Wire-Cut E.D.M | 1 |
| E.D.M. | 1 |
| Milling Machine | 1 |
| Form Grinding Machine | 4 |
| Measuring Instrument | Units |
| --- | --- |
| Coordinate Measuring Machine (CMM) | 4 |
| Shape Measuring Machine | 1 |
| Rockwell Hardness Tester | 1 |
| Projector | 1 |
・

SERA FOSHAN FINE BLANKING Co.,Ltd.(SFFB China)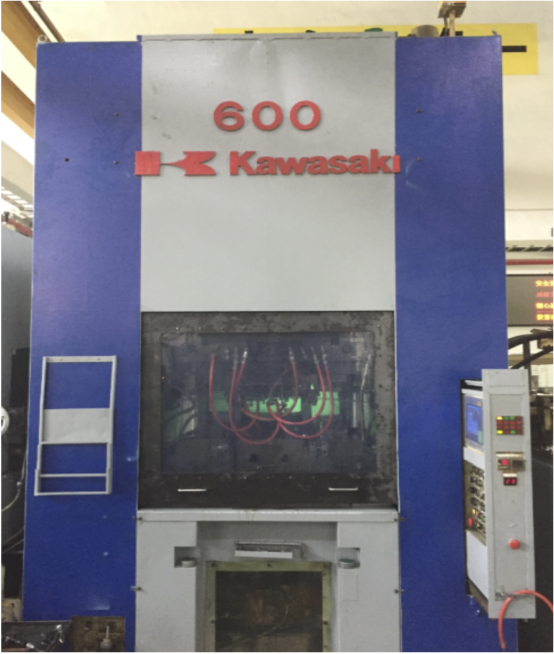 | Fine Blanking Press | Units |
| --- | --- |
| FB 650 Ton(Mori) | 1 |
| FB 650 Ton (Kawasaki) | 1 |
| FB 600 Ton (Kawasaki) | 1 |
| FB 400 Ton (Kawasaki) | 1 |
| Total | 3 |
| 2nd Operation | Units |
| --- | --- |
| Barrel Machine | 4 |
| Belt Grinder | 5 |
| Others | 5 |
| Total | 14 |
| Tooling | Units |
| --- | --- |
| Precision Surface Grinder | 2 |
| Milling Machine | 1 |
| Measuring Instrument | Units |
| --- | --- |
| Coordinate Measuring Machine (CMM) | 1 |
| Hardness Tester | 1 |
| Shape Measuring Machine | 1 |